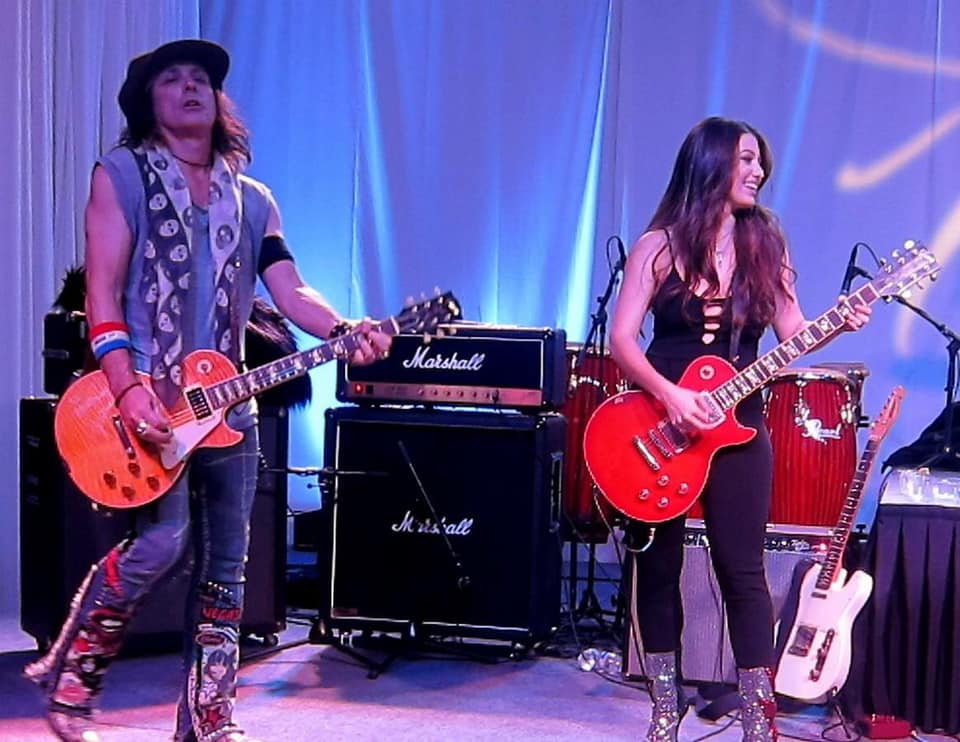 My first show in 2019 I guess would technically have started in 2018....let's start with New Years Eve and the 'semi'-reunion of Glamnation at the Rava Winery NYE event.

Glamnation (for those of you that might not know) was a band I helped put together waaaaayy back in the 1990's with some very talented friends. The band included Eric Dover on guitar (J.C. Jackson.....we ALL had psuedo names and fake English accents btw!), Stefan Adika simply 'Yashia') on Bass, Eric Singer (Doyle Harris) on drums, a tandem of keyboardists...Teddy Zig-Zag (Dr. Midnight) and Derrick Sherinien (Nicki Lemmons) and yours truly (Peter Kensinton) to round out the band....

We ALL sang, we ALL spoke with horrible English accents, and we ALL had a kick-ass time playing cover songs from the 1970's which included the Sweet's 'Fox On The Run' , Nick Gilder's 'Hot Child in the City' and of course Abba's 'S.O.S.' ….some obvious hits, but also some very deep cuts as well...there IS a boot-leg out there somewhere of Glamnation called simply enough the 'Live n' Saucey Glamnation bootleg'...it's worth the hunt!

But enough about Glamnation...let's get to the NYE party in Paso Robles! The first show of 2019 was a full night of rock n' roll with special guest vocalist Sebastian Bach (from Skid Row and Addams family fame) joining us onstage for a few songs which turned out to be basically the rest of the evening ;) ....other guests included Kenny Lee Lewis who plays bass for Steve Miller Band (yes, THAT 'Fly Like an Eagle Steve Miller, not the evil White House gargoyle)...Kenny brought his wife Diane Steinberg onstage who just happens to be THE 'Lucy in the Sky with Diamonds' from the Sgt. Peppers Movie (you know the one with the Bee Gees, Frampton, and of course Alice Cooper himself.) Diane was just pure positive energy...it's always great to meet people in the rock world that have such joie de vivre

It's only rock n' roll, but I like it...no, I LOVE it!
Photo courtesy of Lexii Lynn Frazier